At least in my corner of the world, back to school time is here. Whether you're the parent who is still cleaning out backpacks from last year, or you've had the supply list checked off for weeks, you're doing it.
And what better way to start off the year than with a round up of back to school resources for kiddos and families working toward listening and spoken language outcomes.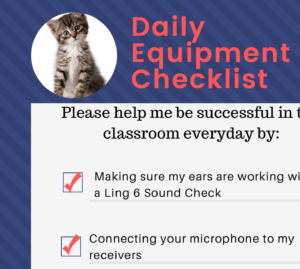 Mighty Voice Resources
I've been steadily adding resources to the free Listening and Spoken Language resource library, including *new* back to school resources just added today.
You can gain free access any of the resources below by signing up for our email list here:
Here's what you can find in the Resource Library. The links are posts where I discuss more information or ideas about each topic.
Resources from around the web
Do you have others to add? I would love if you would stop by our Facebook or Instagram pages and comment with your favorite resources.