Being a busy school SLP is still vivid in my memory…you're late to pick up your next group of kids, you desperately need a bathroom break, and you're sick of the deck of irregular verb cards you've used already 6 times this week.
Enter Teachers Pay Teachers. If you're not familiar, it's a marketplace where teacher authors post resources they've created so that other busy teachers (or in my case, SLPs) can find new therapy materials without having to spend the time or energy to create them.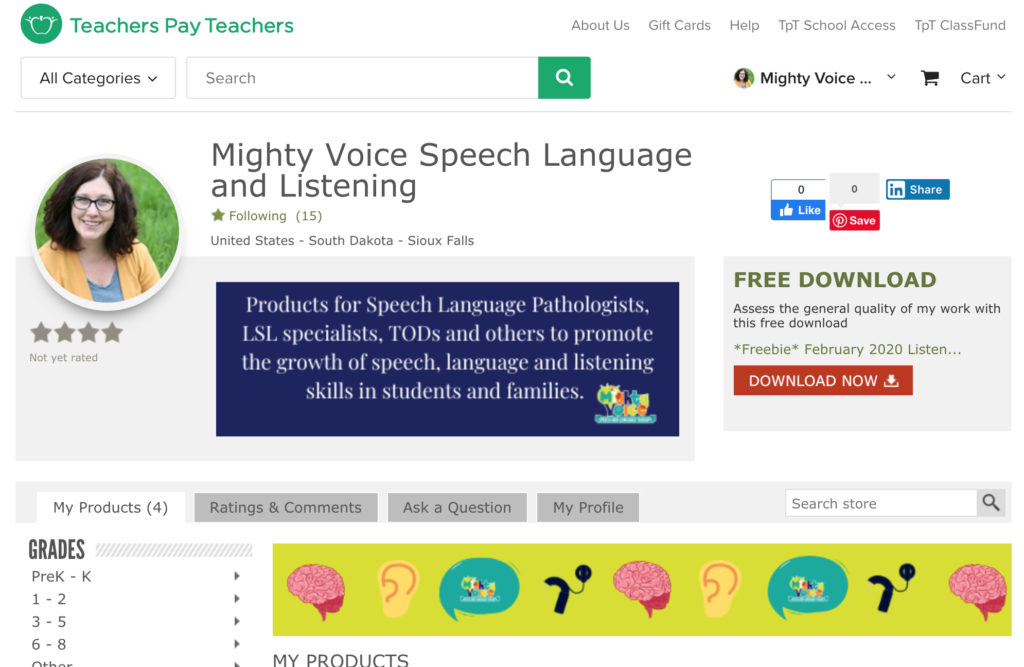 I'm excited to be able to offer speech, language, and listening materials for other speech language pathologists, listening and spoken language specialist/auditory verbal therapists, teachers of the deaf, special education teachers, parents…anyone who can use them.
So if that describes you, go check out the store and follow me while you're there. You can download 2 free resources right now, the February Listening and Spoken Language Calendar, and a February Bingo game.
If there are specific resources you'd like to see in the store, please contact me and let me know. I'd love to use the store to help serve you even better.