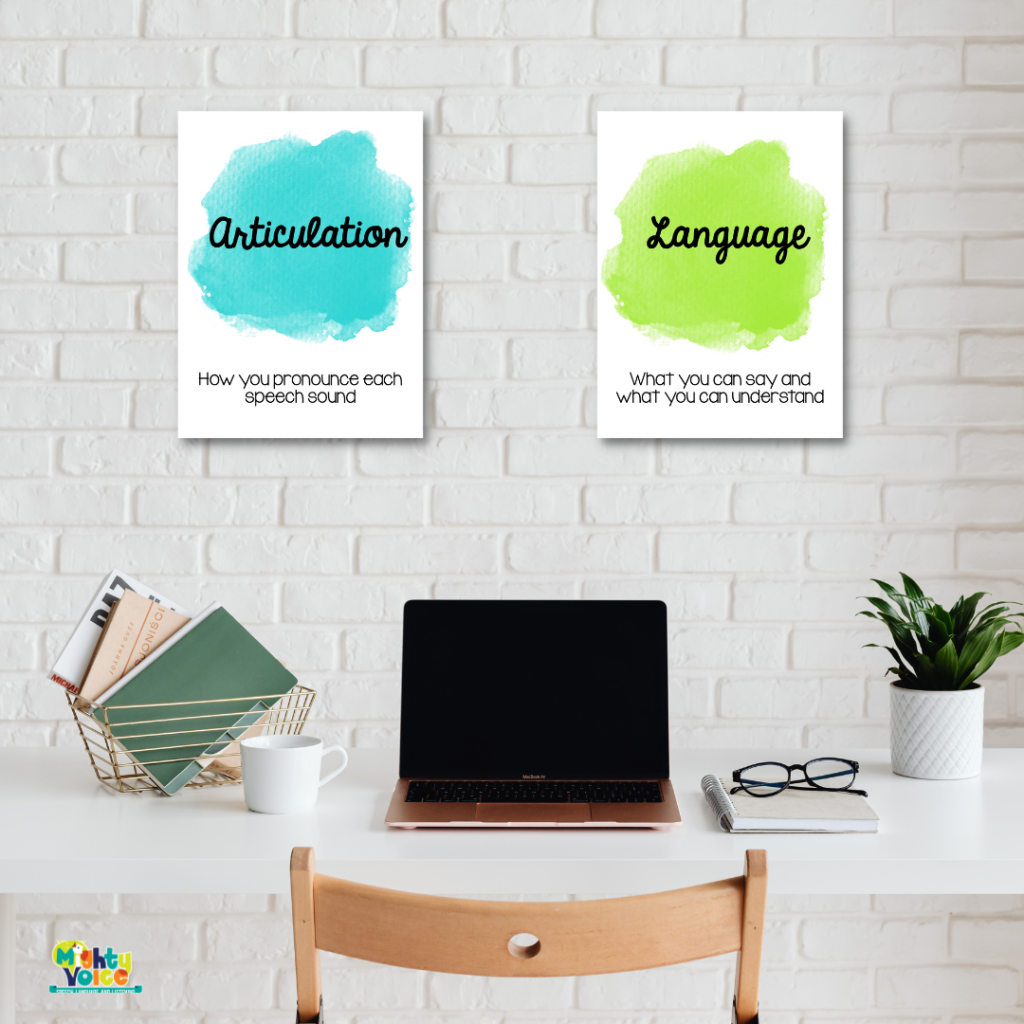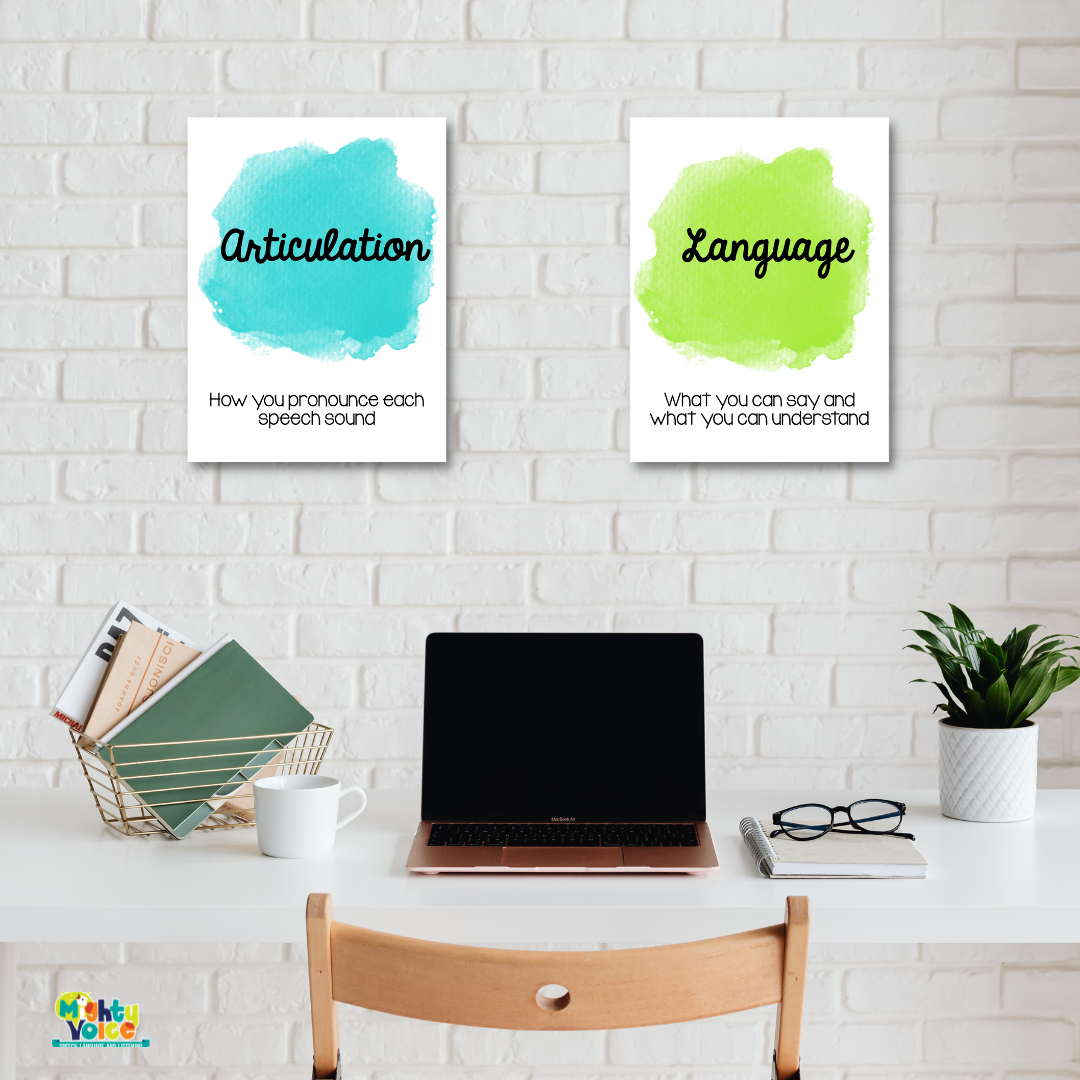 If you had a quarter for every time someone asked "So what does a speech language pathologist do?" you'd be retired on a beach somewhere, right? And I mean, I can't blame them…we do a LOT. And it's not super intuitive that a speech therapist treats such diverse needs as traumatic brain injury, swallowing, and R sounds. Am I right?
So how do we help others understand what exactly we do? Here are 5 ideas for helping those around you understand what a speech language pathologist does.
1. Decorate Your Space to Help Explain What Speech Language Pathologists Do
We all have spaces we probably want to look less clinical. Use that space to further your cause. If you work in a school, display posters that address the areas you work on like language, fluency, and articulation. If you work in an audiologist's office, some posters of the ear or hearing devices might be appropriate. If you work with TBIs, maybe some posters about the dangers of concussions would work. But you get the idea–if you have some blank wall space, use it to your advantage.
2. Create a Bulletin Board About Your Speciality
I know, I know…you don't have extra time to be making bulletin boards. It doesn't have to be monthly, but think about special occasions or times of year, like Better Speech and Hearing Month, when you can show off your skills and knowledge as an SLP. You also don't have to reinvent the wheel–search Pinterest or Google for ideas of what others have done, or even just post some pictures (with permission of course!) of a "Day in the life" showing what your job looks like day to day.
3. Use Your Social Media Accounts To Explain Being an SLP
If you use social media, take that opportunity to share. If being an SLP isn't your main focus on social media, maybe use it sparingly or just occasionally. If you only share speech related content, consider posting a themed series about a specific area you treat, a day in your life, or your top tips for the areas you treat. Hesitant about the ins and outs of sharing on social media? Check out this ASHA article for professionals using social media.
4. Use Those IEP Meetings and Inservices
Every IEP meeting or professional development is an opportunity to help your colleagues understand your job as a speech language pathologist. The best part is they don't even have to know you're educating them while you educate families. You're already explaining what it is you do in everyday language for families, so as long as your colleagues are paying attention, it's an opportunity for them too. As you're presenting or taking your turn in a meeting, make eye contact with everyone in the room. By engaging your coworkers as you talk, you make it clear that what you're saying is important and they're more likely to tune in as you explain your role as an SLP.
5. Invite People Into Your Sessions
Most of the speech language pathologists I know are extremely generous with their time and knowledge, and are happy to take on students and interns. Whether they've thought about it or not, they're helping explain what it is speech language pathologists do by helping those students. Every time we invite a parent or caregiver to sit in a therapy session, we're showing them our methods, knowledge, and profession as well. If we do a good job of communicating what we're doing while we're doing it, we are educating them on what speech language pathology is while we're helping their loved one.